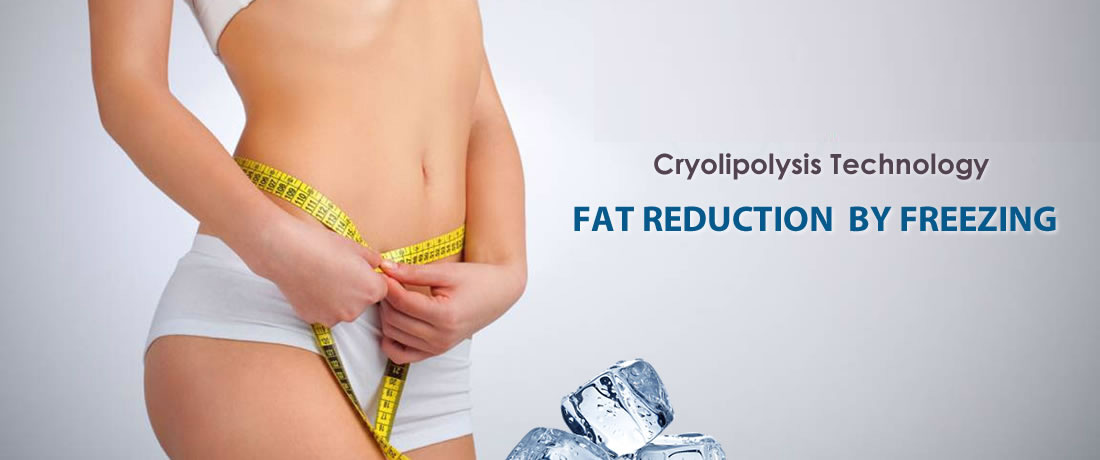 Cryolipolysis
Cryo Fat Removal device, is a medical device used to destroy fat cells with cold.
UNBELIEVABLE!!!
Now until new year who gonna take this deal !

NEW GENERATION CRYOLIPOLISIS 360 ANGLE
! 3 times more effective
! Safer
! Faster
!!! e25/Head in one place
you can make 4 differend places in 1 hour
with the new Generation cryolipolisis programming to working from -9 C to + 45C alternately each 15 minutes and all the heads they cool all over the surface of the skin that enters, which is why they are also called 360 angle
Call now +357 22262750 - +357 99492913
Cryolipolisis is a non- invasive method that shred the fat away!
Its principle relies on controlled cooling for non-invasive local reduction of fat deposits to reshape body contours. The exposure to cooling is set so that it causes cell death of subcutaneous fat tissue without apparent damage to the overlying skin.
Many patients are satisfied after one treatment. However, during your consultation, we can discuss a treatment plan that will meet your specific treatment needs.
What happens during the treatment?
To initiate the treatment we will position the device on your body. The device will then draw the bulge up between two cooling panels. The sensation is a firm pull and pressure – enough of a pull to ensure the selected tissue will be cooled most efficiently. An hour or so later, depending on your needs, you're done.
Can I return to normal activities after the procedure?
Cryo Fat Removal is completely non-surgical, so typically you can return to normal activities immediately. Some patients experience redness, minor bruising, tingling, numbness or discomfort in the treated area, but this is temporary and will resolve completely. Often times, patients return to work after the session is over.
When will I see results?
You may see straight result 4-7 cm and also start to see changes as quickly as three weeks after your treatment, and will experience the most dramatic results after one to three months. Your body is still flushing fat cells and will continue doing so for up to four to six months after treatment.
Are the results permanent?
During CoolSculpting, the treated fat cells are eliminated. As long as you maintain a healthy lifestyle, long-term results should remain stable.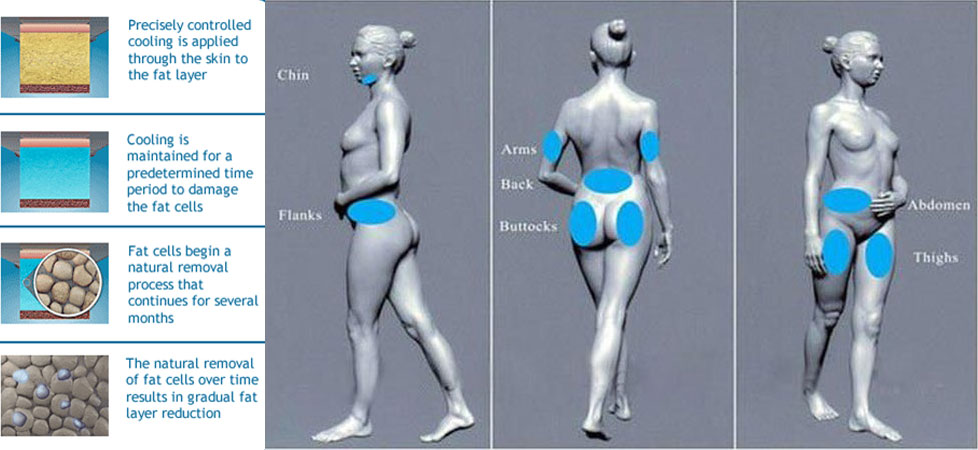 WHAT ARE THE ADVANTAGES OF THIS METHOD?
It is a non-invasive method
Painless treatment without anesthesia
The patient can return immediately after the application of treatment in daily activities
Cryo Any Beauty penetrates deep souls by adipocytes in areas with intense problem while actually gives impressive results in less fat localized problems making a sort of natural sculpture and clamping body
Immediate visible cellulite reduction of all types and at all stages
Causes no damage to surrounding tissues such as muscle, nerves and bones.